Products
We carry a wide range of eye glass frames from many wholesale suppliers.
---
Here are the brands we carry
Spectacle Lenses
We are a Varilux Exclusive Gold Member, which allows us to provide the latest spectacle lens technologies to our patients.
Lenses available in various refractive indices to allow for thin, light, cosmetically attractive lenses.
Expert advice on choosing the best lens design, thinness, and coatings, depending on your prescription, visual needs, frame and budget.
Availability of the full family of Transitions Adaptive Lenses – "See Light in the Best Light"
Availability of the full line of Essilor coatings including the Crizal anti-glare coatings and Prevencia, which is the blue filter coating.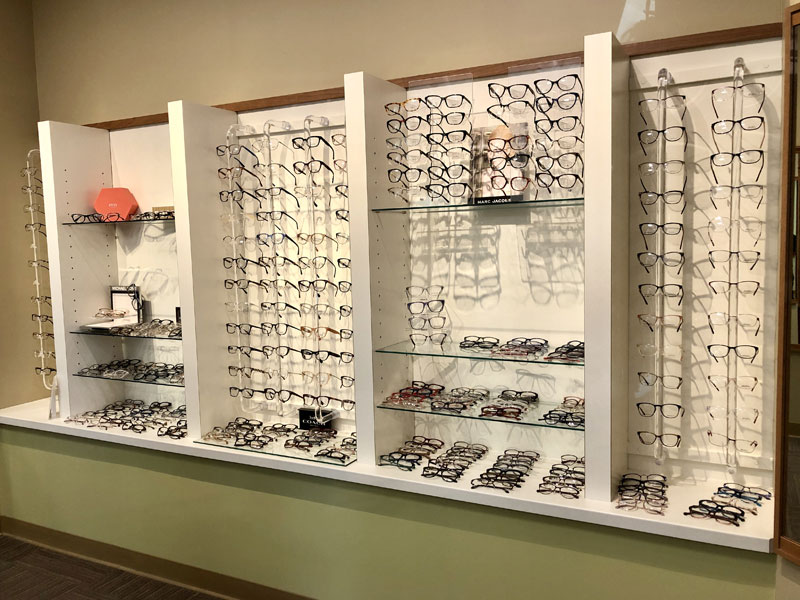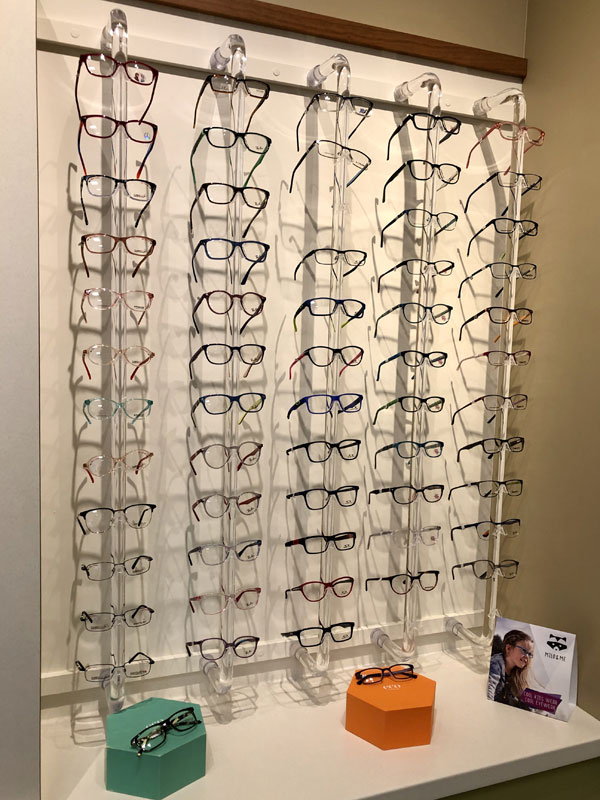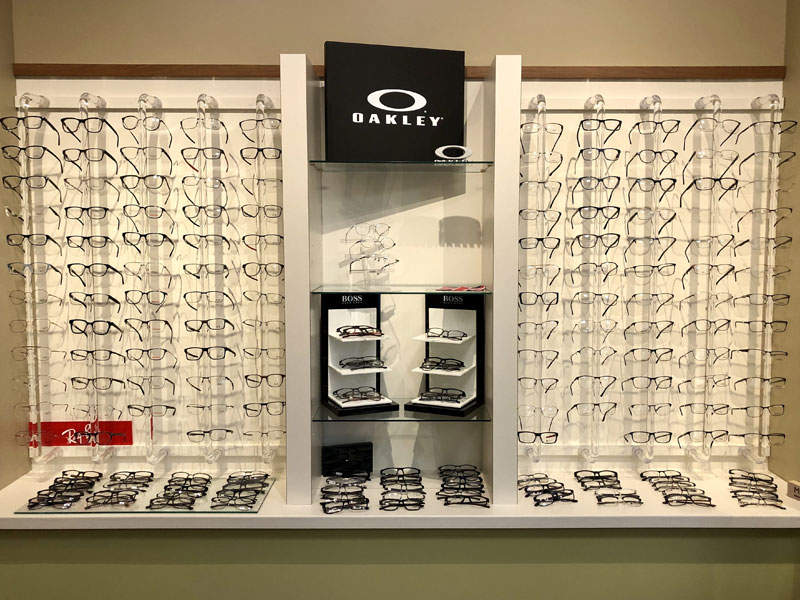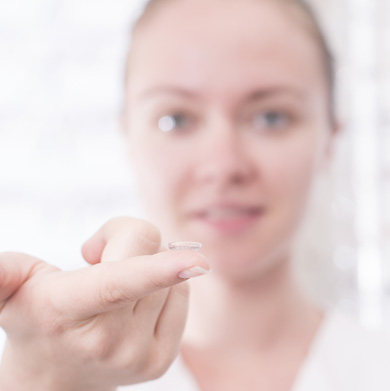 Contact Lenses
Wide range of contact lenses available for most vision problems.
Nearsightedness, Farsightedness, Presbyopia, Astigmatism, Irregular Corneas.
Single Vision, Toric Lenses for Astigmatism, Multifocals for Presbyopia, Monovision.
Silicone Hydrogels, Hydrogels, daily, 2-week, monthly, and custom soft lenses.
Corneal, Scleral, Semi-scleral Rigid Gas Permeable lenses.
Sunglasses
Ray ban, Coach, Hugo Boss, Prada and many other brands.
Polarized and non-polarized.
Solar Shield Fit Overs available in polarized or standard 100% UV protector.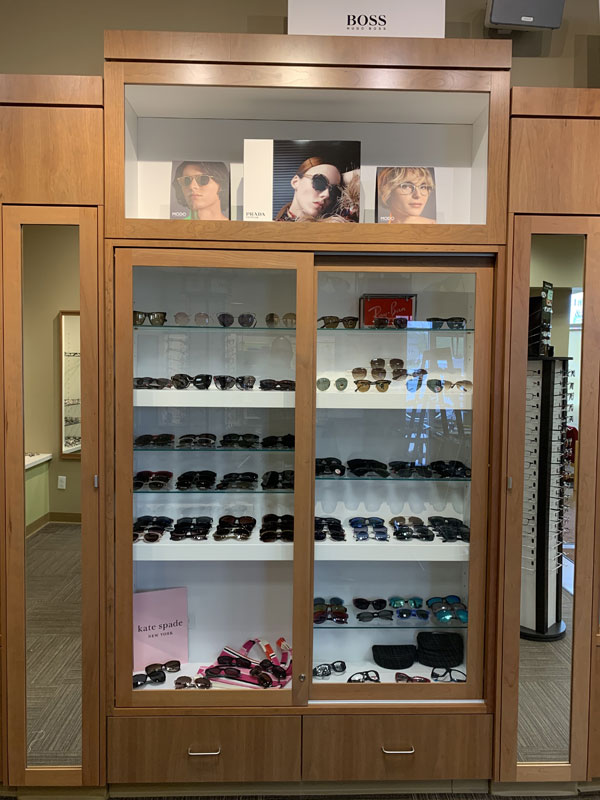 Accessories
Neck cords, cleaners, sport straps, Mega Lock temple holders.
Slip-in and Flip-up Sunglasses
Contact Lens Solutions and Extra Strength Cleaner
Blepharitis and Dry eye products including eye cleansers and makeup removers, lubricating drops and Gels.
Multivitamins and minerals for Macular Degeneration nutrition.
Orthoptic Patches for Amblyopia treatment.